Togar Software Inc presents - TeamSled ERP
ERP for long term care providers.
Go to Administrative Module
Administrative Module
• Define Products and Services • Define Programs and Program Requirements • Define Program Work Flow, rules, terms, etc. • Define Assignment teams/ members • Administer Practice Members • Define Member Roles (Administrator, Program Manager, Professional, Consultant, Clerical) • Assign Client to Home/Dormitory • Track employee/team (Assignments, schedules, engagements, certifications, licenses) • On-line Time Reporting • "Statistical Subjectivity" – Graphical Progress Charting
Go to Client Management Module
Client Management Module
• Profile • Demographic Data • Client Notes • Meds • Physician Instructions • Chores • Census/ Attendance • Privileges/ Level • Housework • File Access Log • Run-Away / Missing Profile/ image report • Family, friends, associates, Insurance, etc. • Engagement/program history summary • Chronological Image files • Client Personal Possession Inventory • Client Petty Cash Account Management
Go to Residential Management module
Residential Management module
• Timecards • Shift notes • Individual Service Plan – Procedural Goals • Incident/ event reporting • Scheduled events / activities • Meds • Contact Tracking • Crisis Plan • Homework • Chores • Points • Attendance • work/tasks/ daily, weekly, monthly • Personal property inventory • Petty cash accounts (House and Client)
Go to Human resources module
Human resources module
• Personnel Profile • Certification tracking • Job Descriptions • Applicants • Skills/assessments • Attendance/ days off/ work schedule • Performance reviews • Staffing/ Scheduling • Training • Job history • Incidents/ grievances • Employee Photo Id /bar code badge.
Accounting & Finance module
• HR records • Payroll • Customers / Third Party Accounts Receivable • Invoicing, Statements, Payments, Deposits, Collections • Vendors — Bills / T4 Employees • Check printing, Bill payment, check book(s) reconciliation • General Ledger — Financial Statements/ Budgets • Material inventory • Purchasing Billing • Administer price per service or product / program • Administer – professional fees payable per member and professional certification level • Produce Billable events report • Produce AR/AP Invoices and Payables – (requires accounting modules) • Produce electronic EDI transmissions — (requires EDI Module)
Case Management module
• Enables professionals to manage all their clients • Prompted work list • Schedule / reschedule (appointments, meetings, personal time, training, etc) • Client events: doctors, rehab, therapy, etc. • ISP Service Plan/ Maintenance • Weekly Service Grid • Client/ Shift Notes / History • Graphical Goal Progress Charting
calendars/scheduling/event tracking module
• Employee/Resource Team: Appointments, Training, Meetings, Personal, days off: drill down to day schedule • Client: Appointments, Social, Medical Appointments, Days Out: drill down to day schedule • Personnel: Staff per shift per location : drill down to work schedules • HRS Staffing: interviews, Management Reviews, personnel Training • Business Office: compliance, filings certifications, licensing renewals etc. • Document Events • Attendance Events • Appointments, meetings, travel • Training • User definable: Behavior observations, incidents, compliance, meals, disciplinary, work, social, points, etc.
document management module
• User document wizards enable easy creation of information, consent and evaluation questionnaires • Provides Printing of paper forms and documents • Management of forms and document versions • Forms can be bar coded and pre printed with client tracking data • Paper forms issued – are tracked • Paper forms signed and returned — are tracked • Paper files can be scanned, classified and digitally filed • E-files (word, PDF etc.) can be classified and digitally filed • All Client/ engagement scanned and e-filed documents are filed in archive-able folders • Optional e-signatures • Optional Barcode document tracking • Attachments: Scanned documents, files to: Client, Engagement, Employee.
Why use TeamSled
Our ERP design for long term care agencies.
Excellence technology that reduce complexity for smart workers.
Enterprise resource planning (ERP) is business process management software that allows an organization to use a system of integrated applications to manage the business and automate many back office functions related to technology, services and human resources.
Today most organizations implement ERP systems to replace legacy software or to incorporate ERP applications because no system currently exists.
A 2016 study by Panorama Consulting Solutions, LLC., indicates that organizations implement ERP for the following reasons:
To replace out-of-date ERP software (49%)
To replace homegrown systems (16%)
To replace accounting software (15%)
To replace other non-ERP systems (20%)
Real-time information collection

Scheduling, Payroll, Employement and benefit management etc.

Financial tracking billing & AP/AR , GL, invoicing, CB, BB to name a few

Drill-down capabilities to the basic unit level and ability to format out reports
OUR TEAM
"We are swiss on time"
Arthur O. Enoh
Senior Application Developer
• Experienced in Enterprise Systems Implementation, Support and Project Management • Competent in identifying application problems and resolving them • Excellent ability to manage disaster recovery systems • Excellent communication and customer service skills. In both English and French.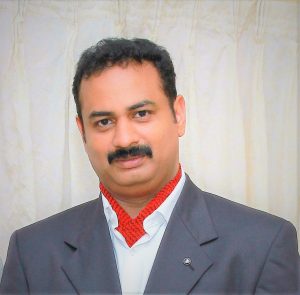 Giju Kurian
Chief Operating Officer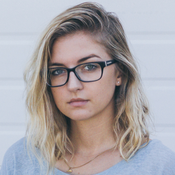 TONYA GARCIA
Account Manager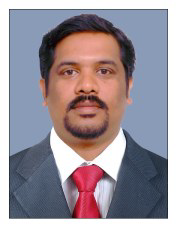 Santosh G. Kumar
Chief Technology Officer
15+ years of experience in IT companies including Product & Service Delivery with focus on Product Development, Project Management, Functional Requirement Analysis, Client management, Business Analysis, Pre-Sales, RFPs, preparing estimation, negotiation and architect of solutions for client.
Get in contact
Please fill the form below and submit.